Details

Category: Activities
Published on Sunday, 01 May 2011 18:55
Written by Bruce Gale
Hits: 2532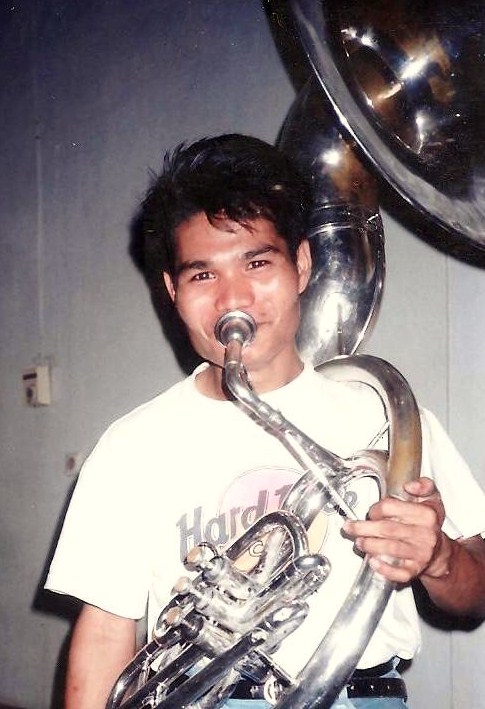 "Duho went home to meet our heavenly Father this morning".
The SMS, from a member of Jakarta II corps (church) band, came as I prepared to lead Singapore's William Booth corps band in the Sunday service. But that Easter Morning, as the congregation celebrated Christ's resurrection, I could only think of the death of a young man I had not met for years.
Faigiduho Zagoto (Duho to his friends) joined BBJ in Medan at the age of 17. He was born on July 4 1974 and promoted to glory at his sister's home in Jakarta at 5am (local time) on April 24, 2011. He was suffering from liver cancer.
BBJ bandmaster Danias Karosekali, who spoke to Duho on the telephone just a few days before his death, reported that the former BBJ member was barely able to speak. He even had trouble recognising the voices of his friends.
Duho, in all that pain and suffering, did you remember the time you spent in BBJ? And were they good memories?
If was for underprivileged teenagers like you that I started the band in Medan back in 1987. You and your friends at the Salvation Army Boys Home in Medan at the time had virtually nothing. There was no football field (there still isn't), the Home's black and white television worked only occasionally, and - although healthy - you were all dressed in little more than rags.
The band became an outlet, something all the boys could participate in. And it was popular right from the beginning.
You played BBJ's only sousaphone. And while the instrument has long since been damaged beyond repair, pictures of you holding it can still be seen on this website.
I was not as close to you as I was to some of the other band members. But you came with us on the band's tour to Jakarta in 1994 when we met the members of the Salvation Army's Adelaide Congress Hall band.
We didn't see much of each other after you moved to Jakarta to look for work in 1998. But I remember that when I visited Jakarta on occasional business trips in later years you played the E-flat bass in the Jakarta II corps band . The fact that you continued playing tells me that you enjoyed your time in BBJ. I certainly hope you did, and that happy memories of the band's adventures stayed with you throughout your short life.
During the Sunday morning service in Medan on May 1, BBJ played a special tune in your memory. I think you would have liked it. The band plays very well now, and the lyrics have real meaning. The melody, written by Salvation Army composer Ray Steadman-Allen, is number 588 in the Salvation Army's band tune book.
Here are the words.
"God be in my head, and in my understanding.
God be in mine eyes, and in my looking.
God be in my mouth and in my speaking.
God be in my heart, and in my thinking.
God be at mine end, and at my departing."
Rest in peace, my brother. We will meet again some day.